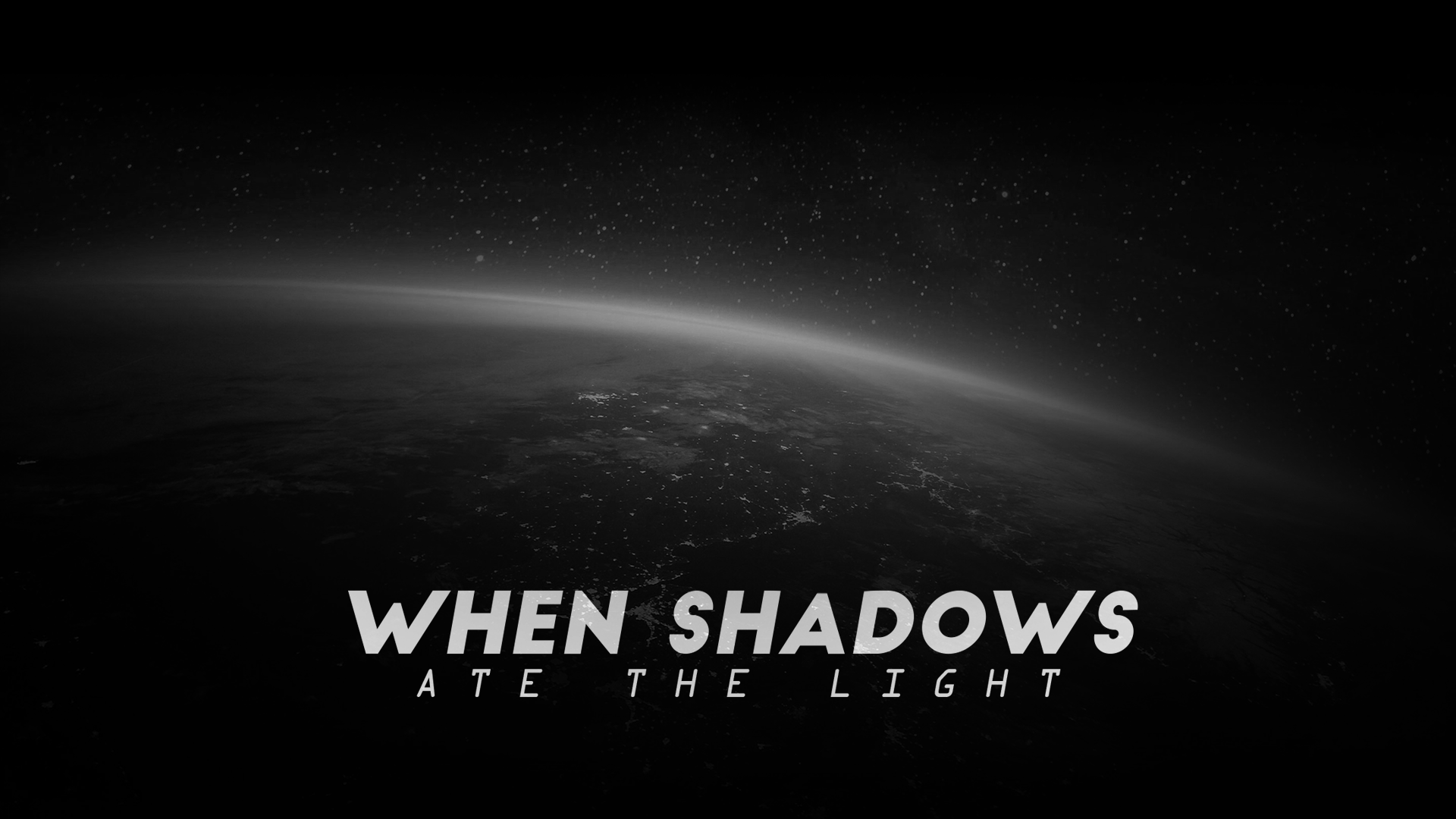 When Shadows Ate The Light - Demo
A downloadable game for Windows
What Happens when shadows ate the light ?
Explore SOL1999, a ship sent in to the great nothingness.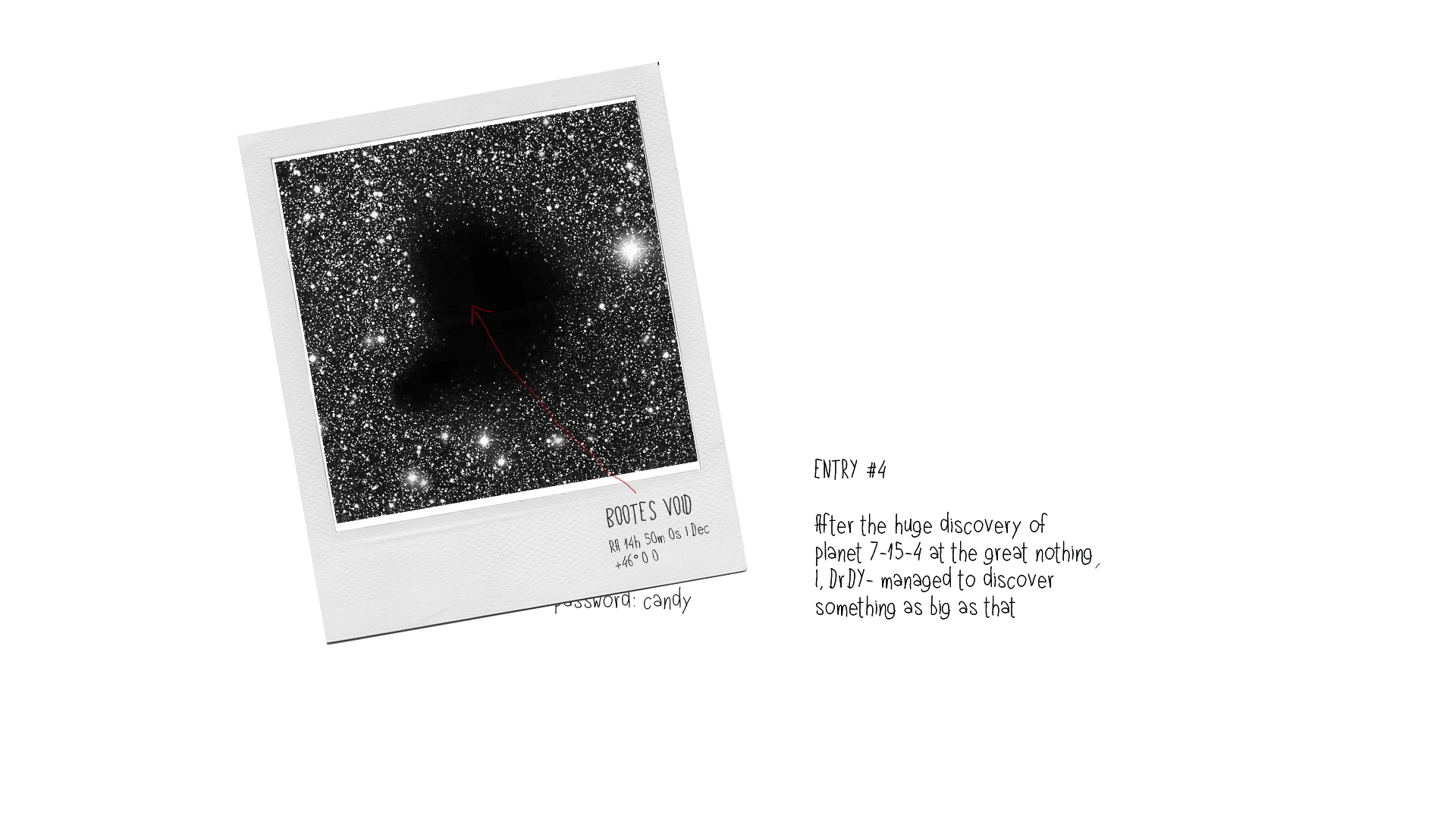 WSATL is a visual novel revolving around the sole survivor of the ship SOL. You were forced to wake up from your cryohibernation due to an emergency.
You, lost, ALONE in the great nothingness.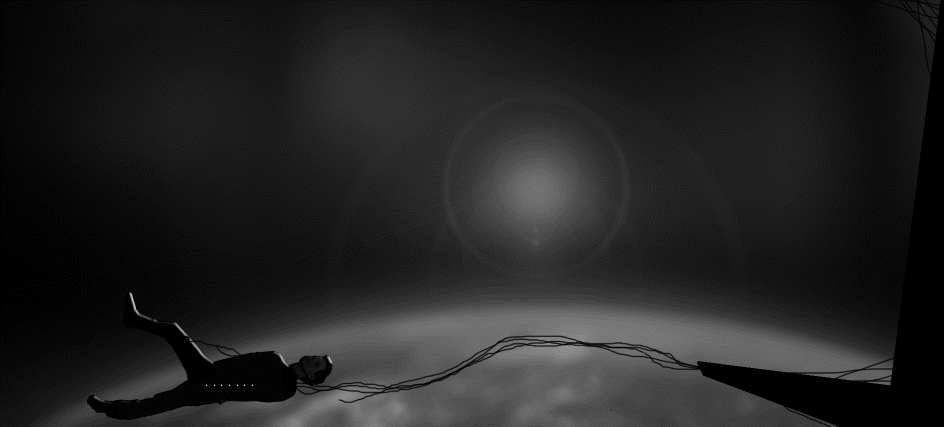 WSATL is a demo with 3k words for something much more bigger.
The game includes player freedom ranging from options to change names up to the ability to roam freely in the lost ship.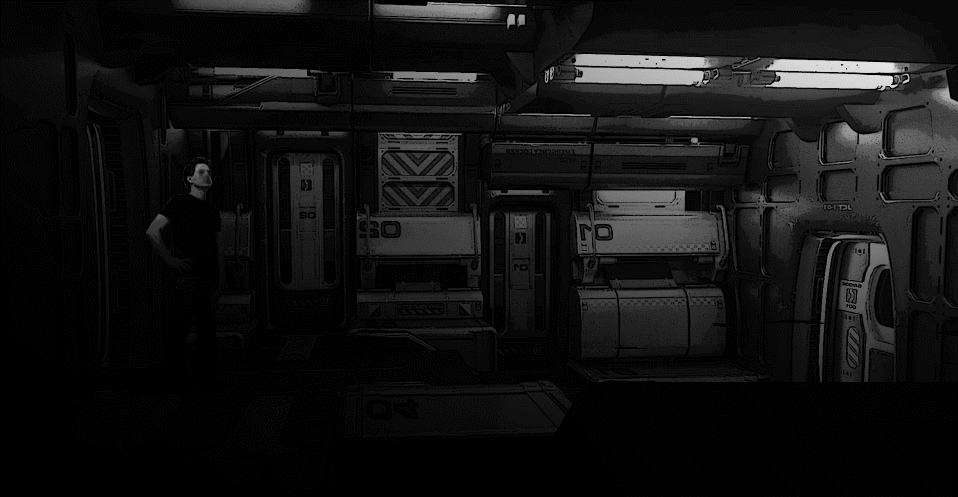 Majority of the assets came from the public domain and re-rendered to fit with the game's theme.
The demo is created for #Nanoreno2019 and created within just 30 days. The demo is in it's beta phase which means that it may come with grammatical errors and typos.
| | |
| --- | --- |
| Status | In development |
| Platforms | Windows |
| Rating | |
| Author | JP |
| Genre | Visual Novel, Interactive Fiction |
| Made with | Ren'Py |
| Tags | Atmospheric, Black and White, Creepy, Dark, Horror, Point & Click, Ren'Py, Space, Story Rich |
| Average session | About a half-hour |
| Languages | English |
| Inputs | Keyboard, Mouse |
| Accessibility | Subtitles |
Install instructions
Problems? Suggestions? Message me on twitter @jpneey
Comments
Log in with itch.io to leave a comment.
BEAUTIFUL. AMAZING. If there's a longer version of this game I am absolutely frothing at the mouth to play it!!!
f
This is legit one of the best games I've played in a while. 2 thumbs up! I highly recommend it.
I love me a good point and click game, and when you add space to the equation I instantly become ten times more invested!
This really is a gripping tale, and I'm really curious to know what the overarching story is and where it will go from here. There's a lot of great things being set up here, like why SOL is acting kind of suspicious, where the heck Dr. DY is hiding out and why we can apparently survive in the vacuum of space with no suit... all important questions that need to be answered!
The only small gripe I have is that the sentence structure and grammar is a bit shaky at times, and if you want to hit a big audience and look professional that will need tidying up a bit, which is easily done with the right help (I saw this mentioned below too, so I know you know about it!)
Anyway, loved the demo, will definitely be looking forward to playing more and keep up the awesome work =)
BEST INDIE GAME I'VE SEEN IN AWHILE | When Shadows Ate The Light Full Gameplay Walkthrough
Thank youu for giving me another reason to finish this! I am genuinely happy. Gameplays with suggestions on how to improve my creations really helps. Cheers!
In regards to grammatical errors, I am aware about that. I really need to find someone to proofread this. Sorry about that
If you can't find anyone else, I can proofread it for you free of charge. Just send the full text of the demo here: sirfancylotgaming@gmail.com . Best of luck with your work :)
A good visual novel. I love the mix of the point and click part of the adventure as well. A couple of typos, that's just nitpicking. I really enjoyed this. This is the first half of it. I'm wondering if there's multiple endings?
I'm glad and thankful for your effort into making a gameplay of my work! Really, Thanks!
This was so super fun to play. Thank you!!
Gave it a go, though I am not one for digital novels. I made a cool boxart-like thumbnail to go with it.
wow, I enjoyed the playthrough! I can't believe that it lasted for almost an hour!
Thanks for your playthrough, I have spotted so many typos on my script !
I think you experienced the demo quite nice, but there are still some contents left for you to uncover. Cheers man!
Thank you!
Thank you so much for watching it. It was my pleasure to play your creation and the elements of the story allure me.
Eerie atmosphere, I liked it. Can't wait to see the rest to confirm my suspicion that the AI just has hidden everything from us. :)

I'm glad you liked it! Nothing much more feel great than hearing people's opinion on my works. I like your playthrough! Best wishes for the both of us! Thank you very much!